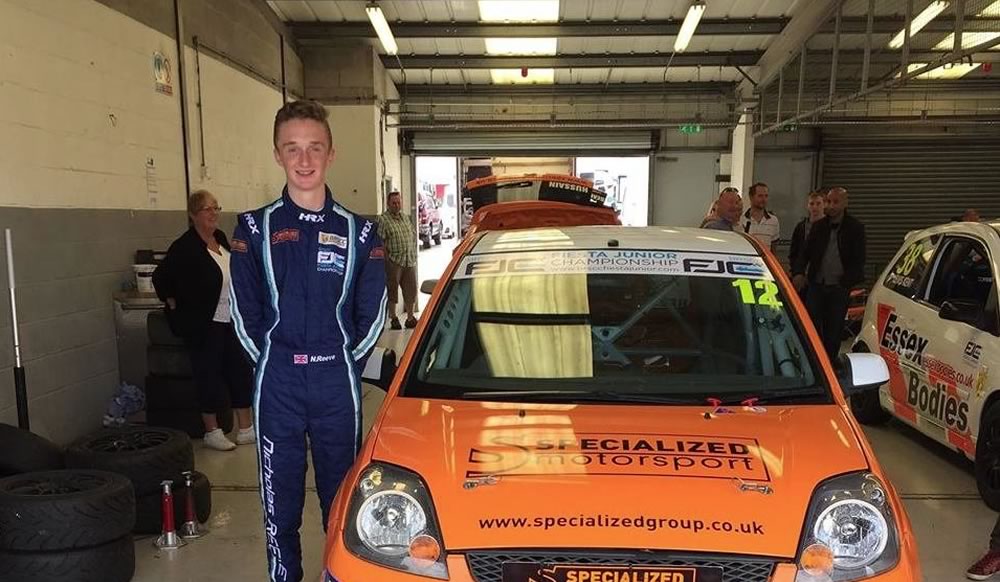 As some of you may be aware, following the phenomenal development of our teams, cars and in particular the success of one of our emerging Junior drivers, Nicholas Reeve, at the last race at Silverstone the MSA were moved to conduct an investigation into our winning car.
The team here at Specialized Motorsport were never in any doubt that we would be completely exonerated of any malpractice, but now that the MSA have concluded their investigation we can officially confirm that our car and our team were, as always, developing our cars within the rules and regulations of the sport. Our cam shafts, the specific subject of the investigation, were found to be completely within specification. The message, verified by the MSA is clear, Specialized Motorsport just engineers' fast cars and produces fast drivers.
Simon Horrobin, Director of Specialized Motorsport, speaking after the MSA concluded their investigation said, 'Although disappointed that the authenticity of our success was ever doubted, we also take it as a great compliment that, backed by our first class engineering team, our talented young driver Nicholas Reeve, drove such a brilliant race that a small number of people questioned that he may have obtained an unfair advantage to achieve the result that he did!
The truth is that we have a winning combination of developing fast cars and brilliantly trained drivers and that's why we're as successful as we are right now. Nicholas' drive is the epitome of our ongoing research and development program. He can have an excellent future in Motorsport and we're all excited to see what he and the rest of the Specialized Motorsport team does next. The future is bright, the future is Specialized.