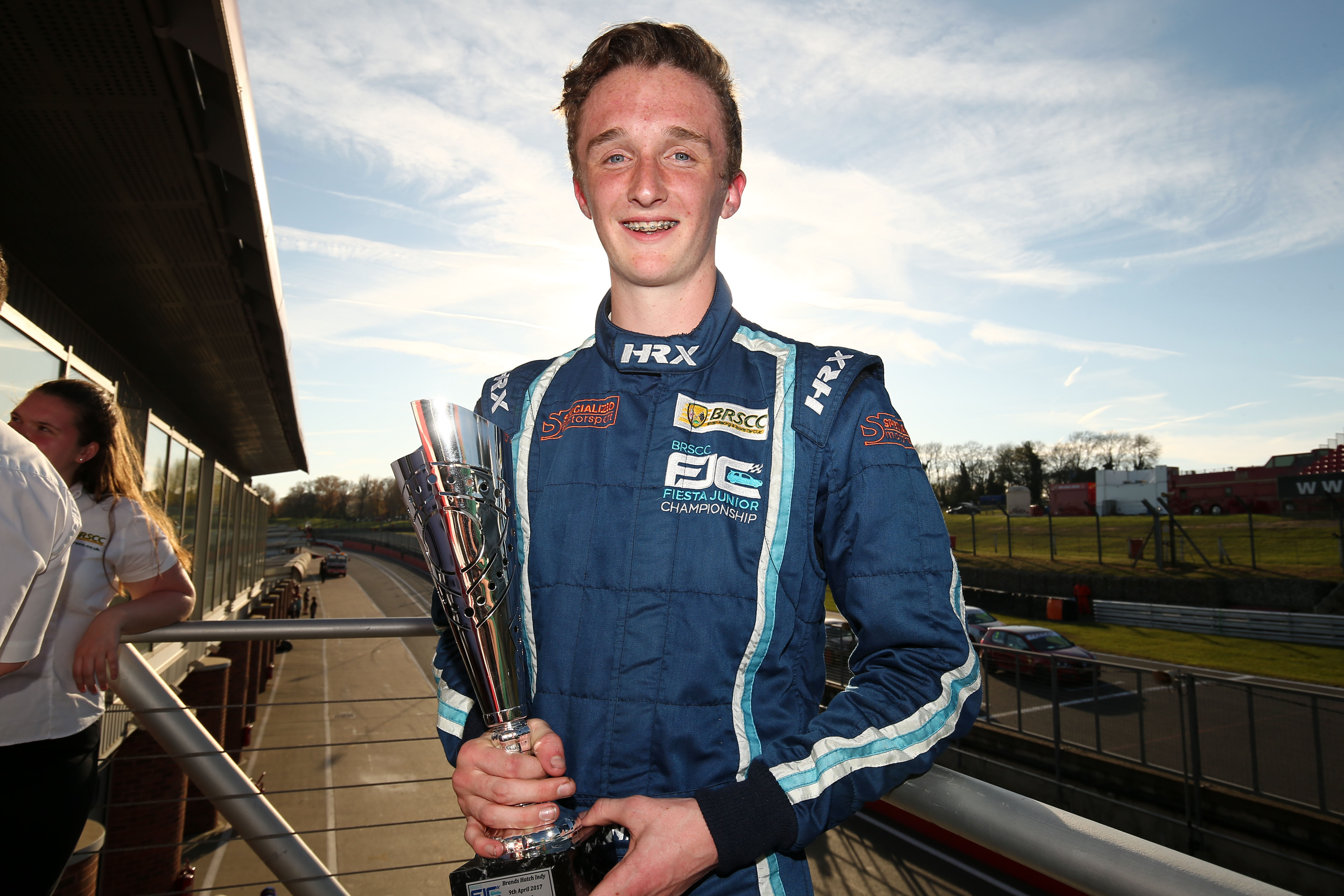 So, I started on Friday afternoon, with my first session. Having never been to the track before  Jamie and I had an instructor who helped us with lines by watching Nathan's footage. Before Jamie and I got to have a go for ourselves out on the track we walked around and studied parts of the track in detail to help us get the best lap time possible. When I got to go out I started my laps slowly and calm to make sure I got to know the track well before pushing the car. By the end of the session I was feeling confident and pushed the car more and more, getting my lap time down to a 1:44:74. This made me feel happy as the car was strong and did what I wanted. Once we were back we sat down and studied my lap and found that I was making small mistakes on 3 corners. This gave the confidence that I could do better, especially as I had never been to the track before.
When we got to Saturday I knew that I had 2 sessions to bring my lap time down and find more time in myself and the car. In the first session of the day we had a problem with the steering wheel not being straight, meaning that the session was just about going round and getting to grips with the track more. However, when we got to the next and last session of the day the car was all fixed and everything was perfect. I smashed 0.6 seconds off my time giving me a time of 1:44:14. This put me in good stead for Sunday qualifying and the 2 races. Also that night  Jamie and I and some of my family all went on a track walk, picking out key points to help bring Jamie's times down and get and her the best out of herself. It also helped to get me to understand different parts of the track.
Then on the Sunday we were first out and it was time to put all of what we had learnt into practice in the qualifying session. The first part of the session was going really well, and I was getting the car ready for a flying lap when the red flag come out for an accident. When it was clear we were sent back out and on my first fall lap put in the fastest time which in the end couldn't be beaten which gave me pole for race 1.
In race 1 I started pole and lead the race from start to finish having to deal with the code 60 flag getting a good restart and pulled away from the field to get a strong commanding win over the rest of the pack. After that race  Jamie and I spoke about lines and how she had yet again gone faster than her time before.
Then the final race, race 2 was a bit more of a challenge. Having a bad start meant I fell back into 2nd, putting me between team mates who tried to push me down the field but after a lap of battling me and 1st got away from everyone else after a move up the inside which resulted in contact knocking steering out. After that I tried to disappear off the road like race 1, however that was harder than I thought and the other car was able to catch up, and after trying hard and pushing the car like mad I had nothing left and he slipped up the inside meaning I finished with a second.
Over all the weekend was great. I managed to walk away with a 1st and 2nd with two strong finishes for Jamie, improving every time she was on the track. Really looking to what Silverstone weekend can bring for me and the team.